Craft your sound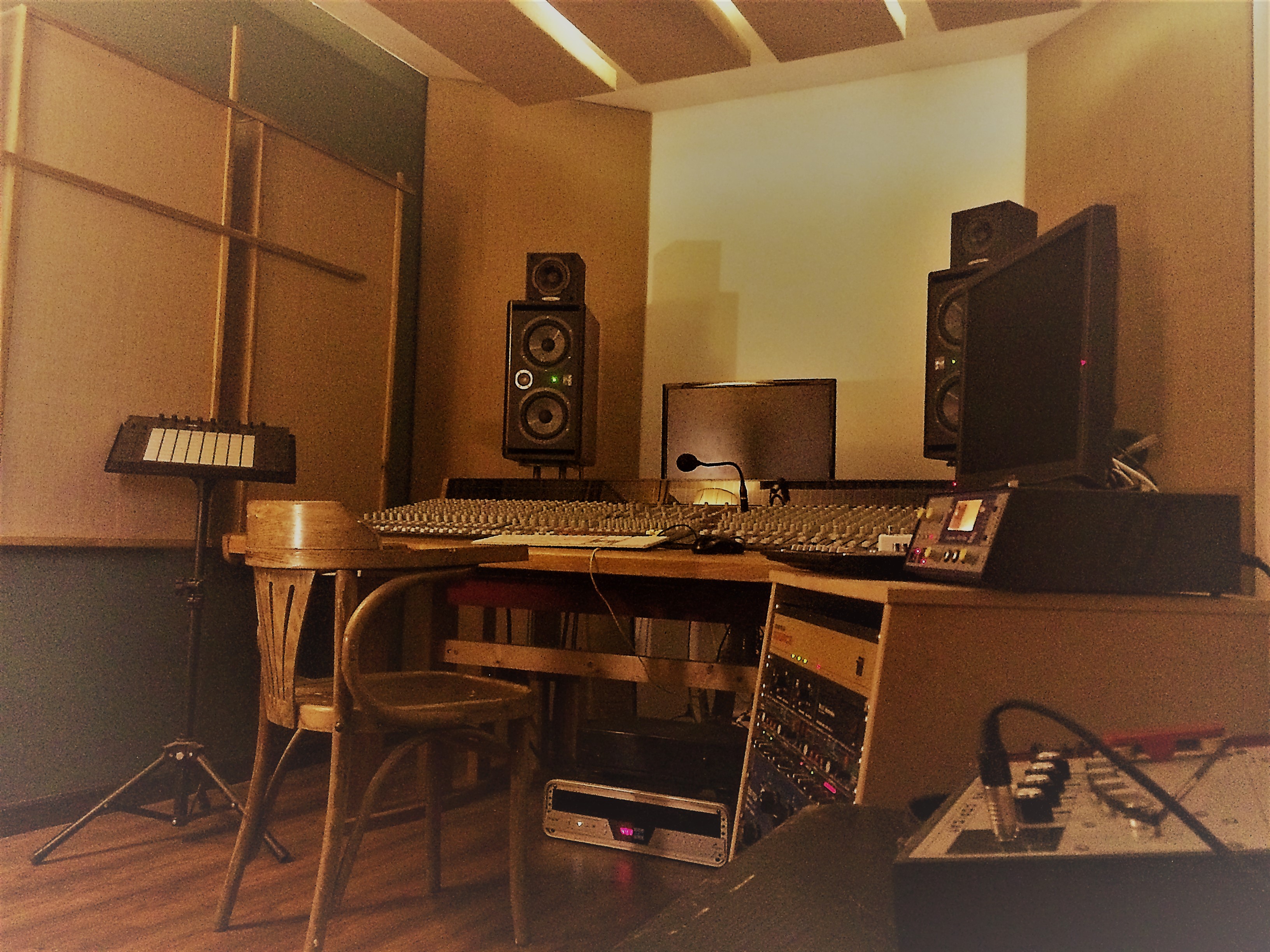 Control Room
Our love of analogue continues in the Control Room, with hardware by Neve, UA, Tubetech, Studer, WEM, BSS Audio and more all connected to the powerful routing flexibility of our rare and beautiful British designed and built Soundtracs console.
The Control Room has been purpose-built to provide optimal frequency response for mixing and mastering, as well as being both comfortable and aesthetically pleasing as we know state of mind is an important aspect in any artistic endeavour.
Digital editing and production are both powerful and an undeniable part of today's production techniques and to this end we have built a fully integrated hybrid system that allows instant use of Digital and Analogue effects via ulta-high-quality convertors by Antelope Audio. We have an extensive collection of Audio Plugins by some of the best names in the business, including UAD, Soundtoys, Fab Filters, Waves and others. A full list can be provided upon request.
Monitoring is handled with our mastering grade Focal monitors, B&W Subwoofer and Auratone Mix Cubes, with Adam A7Xs available on request.
Whether you are a freelance producer looking for the right space to work in with or without clients present, or an artist looking to work with in-house producer Francis Forbes, we will help you bring the imagined into reality..
To make a booking, please fill in the form below or call us on 0117 924 7912